Unique Makers Makership
Are you ready to take your business to the next level?
Our Makership program gives you the tools you need to learn formulations, scale up your business, learn GMP (good manufacturing practices), have access to UM University, and so much more! You will enjoy our private Facebook group where you can learn and grow with other professionals in our industry. You will be part of a community that has a goal to help you learn and grow more than you have ever anticipated. You have access to monthly classes and town halls, as well as help and support you cannot find in any other group. We would love to have you be part of the most amazing group of Makers from around the world.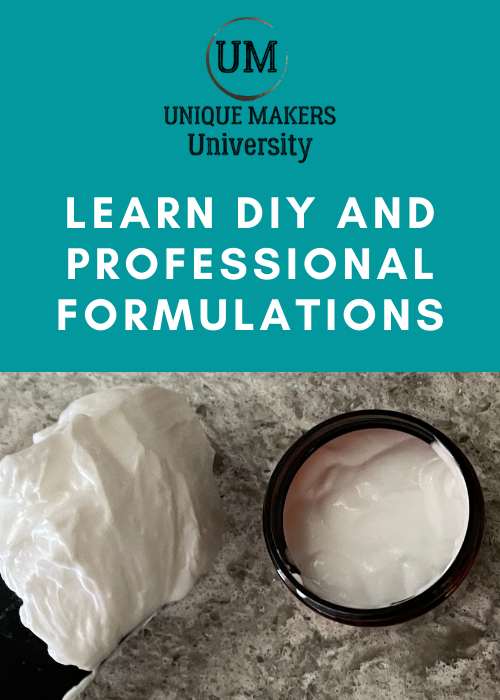 Sign up today for the Unique Makers University
From DIY to Professional formulations, we have you covered! Get access to our tried and true formulations and learn the secrets to personalize them to fit your needs.


*IF YOU ARE PART OF OUR UM MAKERSHIP PROGRAM, YOUR MAKERSHIP INCLUDES THE UNIQUE MAKERS UNIVERSITY AS WELL AS ACCESS TO OUR PRIVATE GROUP FOR MORE PERSONALIZED HELP. YOU DO NOT NEED TO SIGN UP FOR UM UNIVERSITY SEPARATELY.